Discussed as early as the mid-1800s, the Wapack Trail was completed in 1923, mostly by Frank Robbins of Rindge, N.H., who farmed 1,200 acres of land around Barrett Mountain, and Marion Davis of New Ipswich, N.H. Marion Davis became the trail's best-known personality by operating the Wapack Lodge for three decades through the late 1950s, providing lodging and hosting up to 100 people at a time. Sunday dinners are still remembered in the area a half-century later. She also invented the name Wapack, from the names of the mountains at each end of the trail – Mt. Watatic and North Pack Monadnock.
The Wapack Trail is maintained today by the all-volunteer Friends of the Wapack, who keep the trail clear, remove trees and debris after ice storms or Nor'easters, add side trails, and occasionally re-route parts of the trail to adapt to changing conditions.
Over the years the trail has both benefitted from and been a spur to land conservation efforts. Although part of the trail passes through private land, it also crosses property such as the Ashby Wildlife Management Area, the Wapack National Wildlife Refuge, Miller State Park and Temple Mountain State Reservation, as well as land owned or protected by The Nature Conservancy, the New England Forestry Foundation, and Northeast Wilderness Trust.
For more in-depth history check out some of our history tagged articles: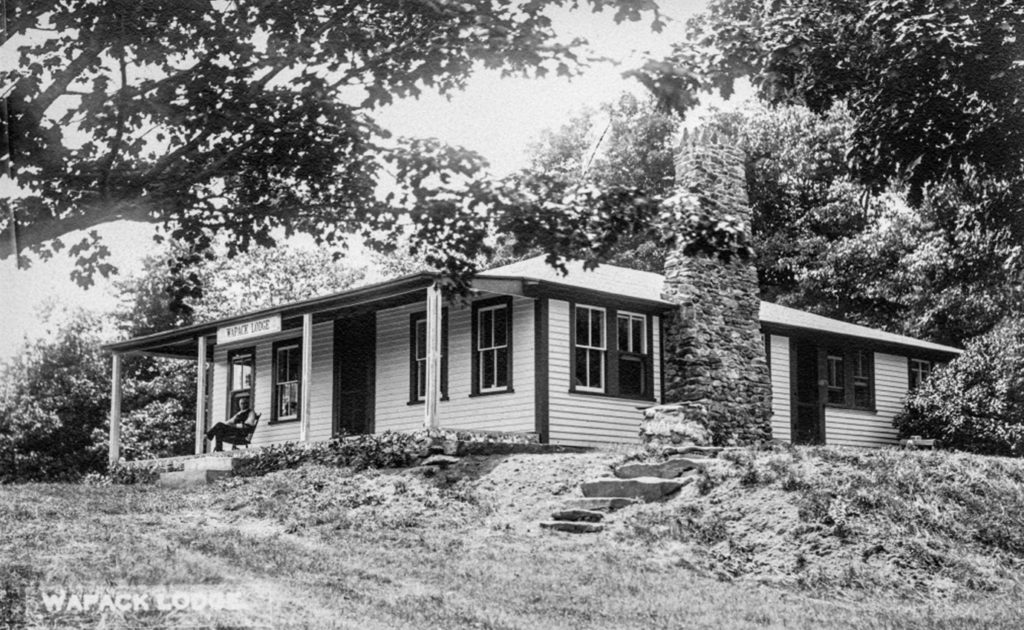 The trail's popularity grew so quickly that in 1924 Frank Robbins and Marion Buck decided to build the Wapack Lodge to house paying guests. They found a cellar hole near where the trail crossed Turnpike…