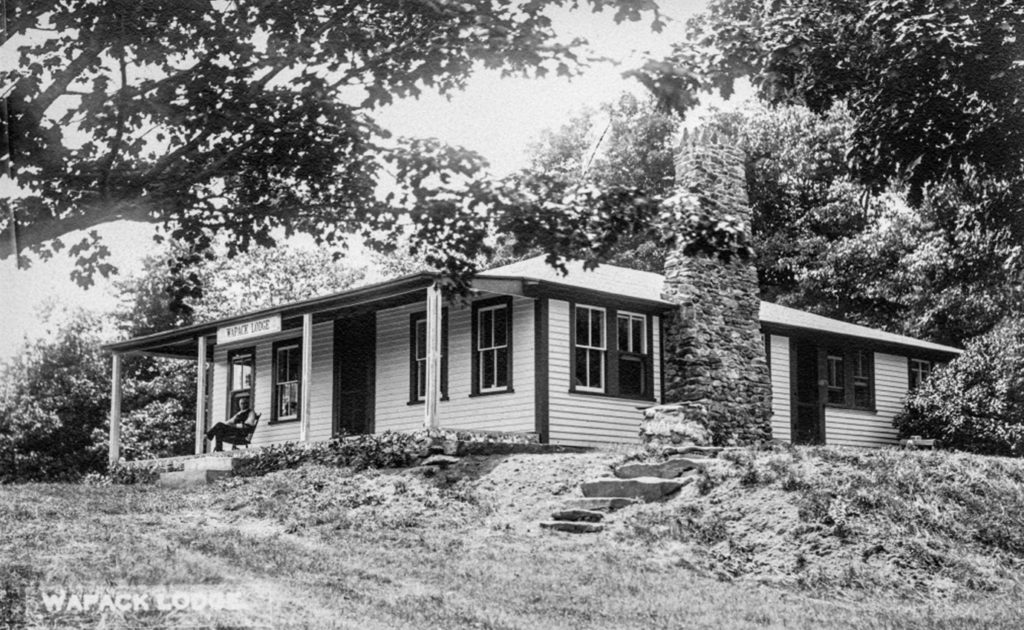 The trail's popularity grew so quickly that in 1924 Frank Robbins and Marion Buck decided to build the Wapack Lodge to house paying guests. They found a cellar hole near where the trail crossed Turnpike Road in New Ipswich that had once been a house built in 1776, and atop it they built a one-story bungalow. It proved so popular for overnight stays that in 1936 they cut off the roof, raised it with jacks, and built a second story. With the addition, the lodge could accommodate as many as 25 overnight guests and 100 diners. In a presentation prepared in 2014, Windblown owner Al Jenks relates that Sunday dinners at the lodge "were extraordinary with fresh vegetables from her [Marion's] garden, chickens butchered that morning, cream from the morning milking, and good cheer all around as people ate at long tables in the cavernous dining room."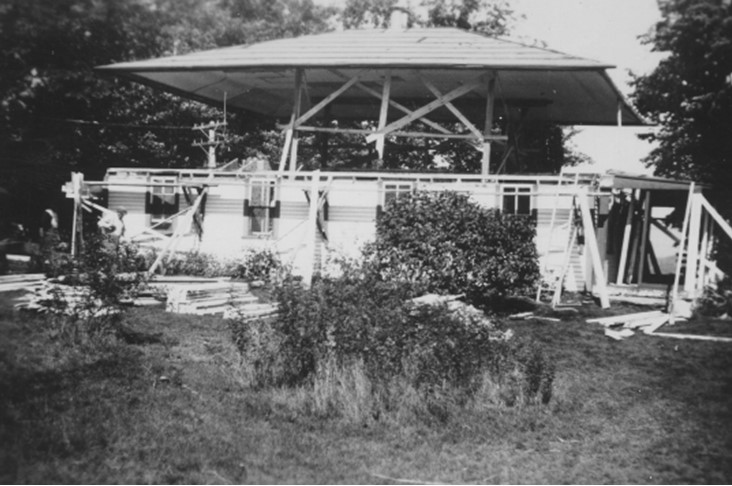 Frank Robbins and Marion Buck married in 1946, but Robbins died less than a year later. Marion later married a longtime friend Lawrence Davis, kept up her trail work and ran the lodge.
Usage of the trail was curtailed by World War II as new highways allowed hikers and skiers to travel further afield. The Wapack Lodge closed in 1958. The Davises lived there until Lawrence Davis died in 1964, when Marion sold the building and moved to a trailer across the street. She then worked as the cook at New Ipswich Central School. Many in town remember her fondly from their school days and recall the great meals she served. The building, which had been used as a private home, was struck by lightning and burned down in 1993.