2021 Annual Meeting Announcement
You're invited!
Please join us on October 16 for our 2021 annual meeting at the Sharon Meeting House for an in-person, indoor presentation. Our special guest presenter will be Chris Pryor, the Director of Forest Stewardship for the New England Forestry Foundation (NEFF). Chris's talk will include the fascinating history of NEFF's very first preserve, the 76 year old Lincoln Davis Memorial Forest, including the former blueberry business that was on the property, past residents, and the current status and future plans for this historic forest. Chris will also talk about NEFF and the many other properties that they protect in our area.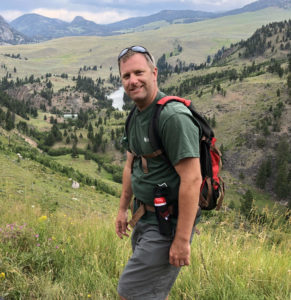 The Lincoln Davis Forest protects a beautiful section of the Wapack Trail along the Temple Mountain ridge in Sharon. The preserve has grown to include Cabot lands and other parcels over the years. In 1997, NEFF, the FOW and the towns of Sharon and Temple protected the Wapack Trail through these lands under the NH Municipal Trails Act. NEFF has been an important partner in protecting the Wapack Trail, so we are excited to welcome Chris to our annual meeting.
Chris began working at NEFF in 2001 to manage the organization's communications, and then became the Conservation Easement Coordinator in 2003. For nine years, he was responsible for the monitoring of 135 easements covering over 1.142 million acres in seven states. Chris is now the Director of Forest Stewardship. He oversees the management of NEFF's 38,000 acres of Community Forests. Before joining NEFF, Chris worked in New Hampshire, Colorado, and West Virginia. Chris received his degree in forestry from Virginia Tech. He is a licensed forester in Massachusetts and an SAF Certified Forester.
We request that you register for this event soon on this page. We will monitor the number of registrations to help ensure safe social distancing.
The annual meeting will be held at the Sharon Meeting House, located at 431 NH Route 123, Sharon, NH. You'll find the Meeting House just behind the old Sharon Brick Schoolhouse: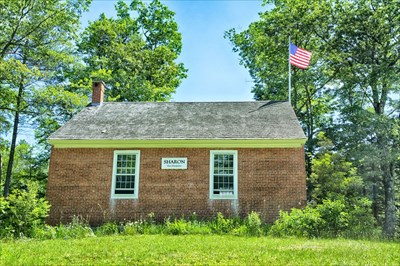 To ensure the health and safety of everyone, please know that we will have COVID-19 protocols in place at the event. Masks are to be worn at all times by everyone while indoors, with the exception of active speakers on the stage. We will have masks available at the door for those who need them. Also, though we will not be asking or verifying vaccination status, please stay home if you are unvaccinated for reasons other than age or religious or health exemptions, or if you show symptoms of COVID-19. Children too young to be vaccinated are welcome. Thank you so much for your cooperation.
· 9:00 AM Hike (optional) Join us on a morning hike on the Berry Pasture Trail at the Lincoln-Davis Memorial Forest in Sharon, NH. Meet at 9:00 AM at the Sharon Meeting House. For details contact Mike Przybyla 603-878-3350 or email Mike at mikep218@comcast.net
· 12:00 Noon (optional) Informal "bring-your-own" lunch at Sharon Meeting House. Bring a dessert to share if you like. Weather permitting we will have lunch outside.
–12:30 PM Gathering and sign-in.
· 1:00 PM Speaker Chris Pryor, followed by the Friends of the Wapack business meeting with highlights from this year, election of officers for 2022, and awarding of door prizes.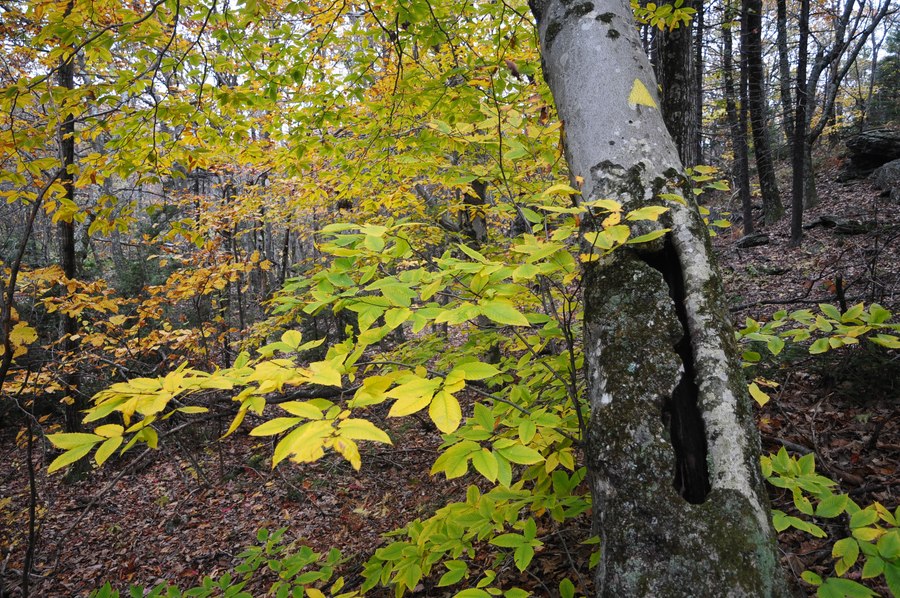 We look forward to seeing you!