2021 Fall/Winter Newsletter
We welcome you back to our annual meeting this year, on Saturday October 16. We missed you last year due to COVID, but with vaccinations and safety protocols in place, we feel that an in-person meeting will be safe. We are looking forward to seeing you again.
It has been a busy "behind the scenes" year for us. Our website and "General Store" on-line ordering system has been updated with new software and the merchandize ordering flow from our website to our order fulfillment partner Monadnock Worksource improved.
Trail maintenance has continued with many more trees than usual falling on the trails. Thanks to Mike and all who helped keep the trails clear this year, and to those who notified us of down trees and other trail issues. We also held a work day on the Marion Davis Trail on Sept. 25. We have welcomed new "Section Captain" trail adopters to our trail crew this year: Martin Higgins, Molly Fink, and Ariana and David Harris.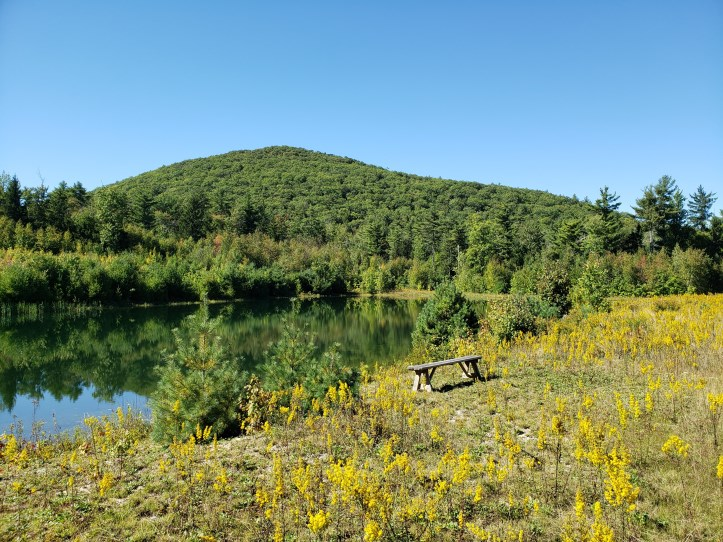 On September 25 I had the pleasure of joining staff and supporters of the North County Land Trust (NCLT) for a celebration hike on their recently acquired property. This new conservation area was purchase by NCLT, in partnership with the Massachusetts Department of Fish and Game, conserved 200 acres which includes the south peak and south slope of Mt. Watatic, completing the preservation of Watatic's summit.
NCLT will retain 15 acres at the base of Watatic, which includes an old farm house (see photo). Plans are to use the building as a conservation education center. The FOW contributed to the purchase of the property and promoted the campaign in our newsletters and emails. It was great to see the NCLT staff and supporters and to connect with new and old friends.
– Rick Blanchette, President
Trail Maintenance Report
The Friends of the Wapack had their first workday since the start of the pandemic on September 25th. Five hardy souls showed up. We rebuilt and improved drainage on the upper section of the Marion Davis Trail in Miller State Park. With the pandemic there has been a significant increase in use, especially at Miller and at Mt. Watatic, and Wapack National Wildlife Refuge. This use, together with the wet weather since July, required the rebuilding of these water bars. We were able to clear out the water bars and improve drainage and brush in areas where users are going off the main trail.
Thanks goes out to David Brooks, Tom Brumaghim, Anne Reed, and Steve Dyke who made the day a success. Besides the rain, the summer also brought a number of strong storms one of which took a number of trees down between Barrett Mt. and New Ipswich Mt. These downed and damaged trees were removed in July. Thanks to Tom Brumaghim and Sean McInerney for helping out with this and shlepping the chainsaw.
– Mike Przybyla, Trail Master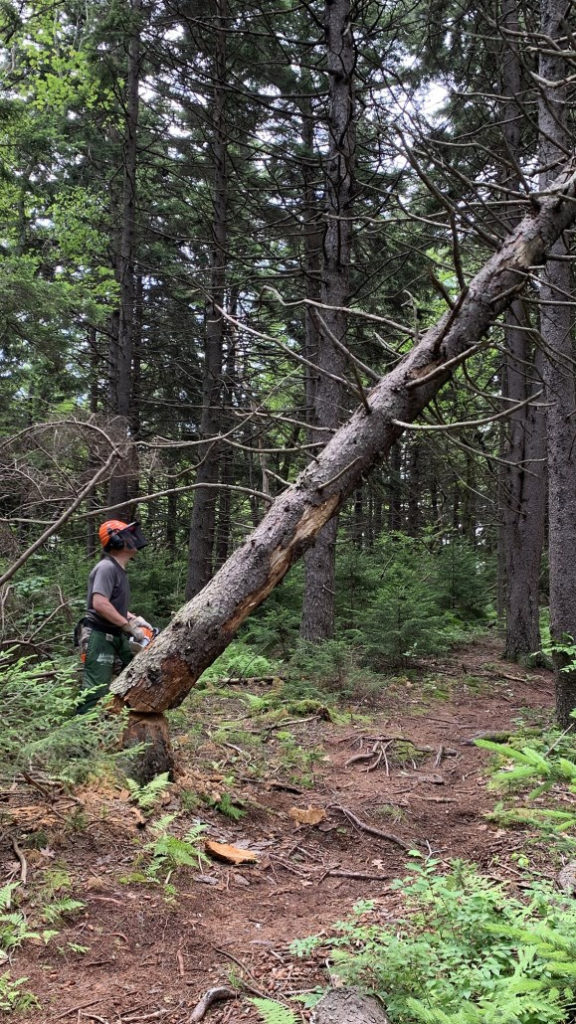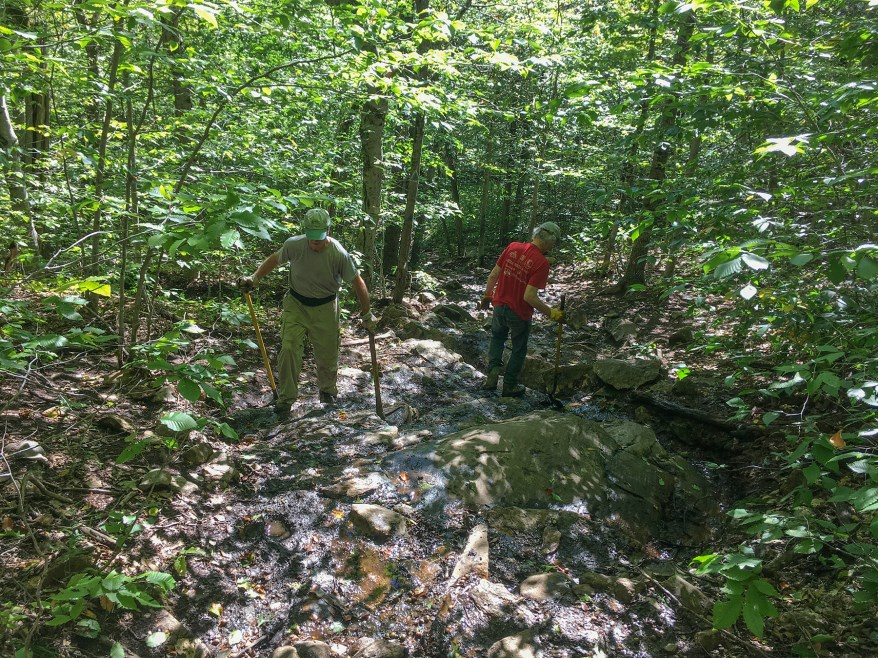 Event Updates
We are currently planning our workdays for next year. Subscribe to our e-mail newsletter for updates when these events are finallized! See also our events page for more details.
Newsletter Download
If you would like to download a copy of this newsletter in PDF format, click the link below: